'Commercializing' Covid-19 response is bad news on all fronts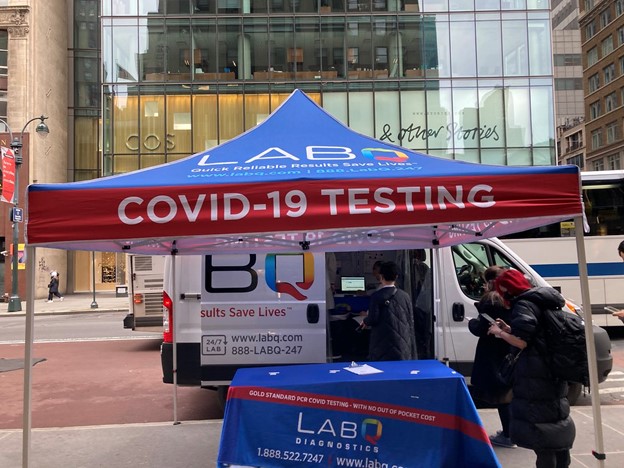 By Edward Kissam/Ethnic Media Services
Recent comments by White House COVID-19 Response Coordinator Dr. Ashish Jha point to a major shift in the administration's approach to fighting the COVID-19 pandemic. Described by Jha as "commercialization," the shift in strategy portends serious consequences when it comes to equitable health access for the nation's most vulnerable.
Not much is yet known about what commercialization might entail except that if you need a vaccine or an antiviral treatment, you'd get it from your doctor or from a hospital — if you're lucky.
Speaking to CNN, Jha notes the shift aims to phase out federal funding that has, so far, helped assure free COVID-19 testing, vaccination, and treatment. This new approach is framed by the White House as long-anticipated and progressing well, but does it actually reflect improved public health strategy, or is it a surrender to political reality? Dr. Jha's announcement came after months of unsuccessful political negotiations with Republicans, among them some, such as Florida Gov. Ron De Santis, cynically opposed to COVID-19 vaccination as a public health strategy, and others, such as Marjorie Taylor Greene, promulgating conspiracy theories.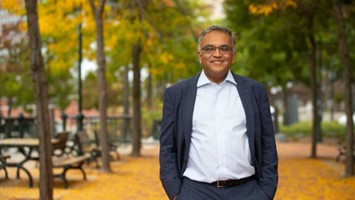 White House COVID-19 Response Coordinator Dr. Ashish Jha
The Biden administration had initially sought at least $22.5 billion in FY23 funding for pandemic response, warning about the consequences of inadequate funding if, as some models suggest, there were to be another wave of COVID-19 this winter.
And what would those consequences be for communities? In 2019, almost 30 million working-age people and children in the US lacked health insurance. The initial investment in COVID-19 response under the American Recovery Act added health insurance coverage for slightly more than 5 million people—although coverage was surely lower among some vulnerable populations such as undocumented farmworkers, where only 22% have health insurance (although, at least in California, many may eventually benefit by 2024 from eligibility for state-subsidized health insurance).
If "commercialization" means reverting to the complex and paper-intensive patchwork quilt of the mainstream health care delivery system, it will inevitably amplify pre-existing chronic inequities. Whether "the system" works well for you or not depends on who you are and where you are in the health care ecosystem.
Vaccination is a case in point. Leaving aside for the moment the question about the extent to which COVID-19 "vaccine hesitancy" actually stems from cynical and politicized anti-vaxer messaging or from individual decisions,
socioeconomic disparities in COVID-19 vaccine access will erect higher barriers to vaccination and treatment for racial/ethnic minorities and households in socially-disadvantaged communities, reversing progress made in the first three years of fighting the pandemic.
Cost barriers are real. To assess the likely impact of socioeconomic disparities if commercialization goes forward, one need only read an article in the prestigious Journal of the American Medical Association (JAMA) that came out three days after the administration announced the new phase of federal COVID strategy. The researchers report that by early 2022 only 16.1% of uninsured people had received a COVID-19 vaccine booster—less than half the U.S. average (40.2%). Single parents with children were also particularly likely not to have received a booster (16.4%).
Why does vaccination equity as measured by receipt of a booster matter? Because research shows that "full vaccination" without at least one booster, doesn't do nearly enough to protect people from infection or hospitalization and because COVID-19 will circulate more widely in the low-income neighborhoods and communities where the most vulnerable populations live if receipt of boosters lags due to cost barriers.
Only 22% of undocumented farmworkers are insured, making them among the most vulnerable population when it comes to healthcare access and treatment for Covid.
Here's an example. If a low-income, uninsured immigrant family of four that has been successfully convinced to get vaccinated now seeks to get the new booster that provides crucial protection against BA.5 and other post-Omicron variants, what might happen with commercialization? Given the current cost of vaccine and vaccination, the family would need to pay at least $600 for a booster. Few will be able to afford getting vaccinated. So much for the dream of "herd immunity."
The potential consequences of commercialization are still more serious for the millions who are at "high risk" for progressing to serious illness (due to age or underlying health conditions) and unvaccinated or not "up to date" with booster shots. Highly-effective anti-viral treatment is currently available for them but must be accessed very rapidly (within five days of testing positive or having COVID-19 symptoms). But it's expensive. Paying for a course of the preferred, anti-viral, Paxlovid currently costs the government about $530, but if the current "Test To Treat" approach is abandoned as part of the push for commercialization, the eventual market price is expected to be higher.
This is not the right time to abandon the federal government's efforts to make free and easily accessible vaccination, testing, and treatment available to everyone. After commercialization, the most socioeconomically marginalized households, vulnerable to COVID-19 infection because of crowded living conditions and working in essential jobs such as agriculture and meat-processing, will be left unprotected.
These low-income households will continue to be more likely to contract COVID-19 and the high-risk patients in them will be more likely to be hospitalized, more likely to suffer from "long COVID," and more likely to die.
The ideological stance underlying the pivot to commercialization of COVID-19 response, the proposition that everyone has the responsibility and will have the economic ability to make their own wise health care decisions, is both hypocritical and dangerous — because the consequences of what people do or don't do affect us all — in terms of health risks, family well-being, and community life.
Inevitably, the entire nation will suffer the economic consequences of more costly emergency room visits, hospitalizations, and long-term disability for the millions who are unfortunate enough to have long-COVID.
Edward Kissam is a leading researcher and advocate for strategies to deal with COVID-19 in farmworker and immigrant communities. He has led research on farmworker and immigrant issues sponsored by the Department of Labor, the Commission on Agricultural Workers, and the National Institute for Food and Agriculture. He is also a trustee of the WKF Charitable Giving Fund.
###