Star Magic artists show up for the most vibrant community outreach in the SF Bay Area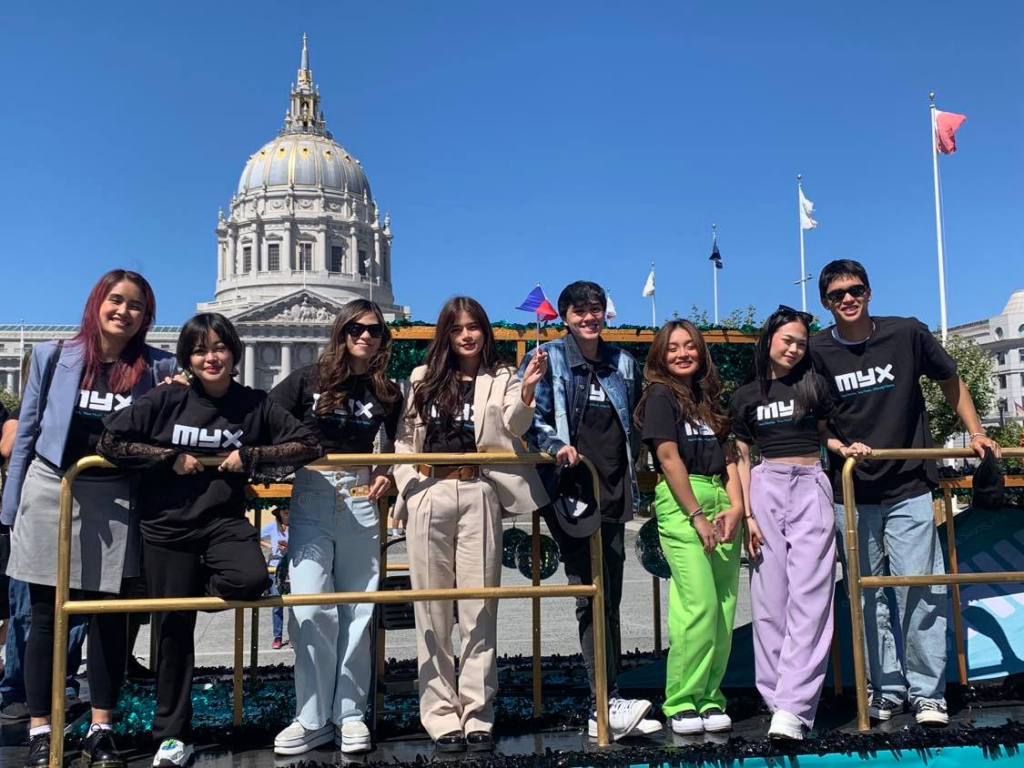 The young and talented celebrities take part in the fun-spirited and prominent San Francisco event – the 29th Annual Pistahan Parade and Festival. (Photo courtesy of Miguel Carrion.)
SAN FRANCISCO, August 24, 2022 – The second leg of Star Magic's 30th anniversary concert tour in San Francisco was a crucial part in building community and bridging the Filipino diaspora to the motherland through artistry and cultural pride.
20 young artists from the Philippines explored the Bay Area as they participated in several community outreach activities before and after their "Beyond the Stars" show at The Warfield on August 12.
Entering the "Home" of Filipinos in the heart of San Francisco
As has become customary, the Filipino artists, together with ABS-CBN executives, paid a courtesy visit to Philippine Consul General to San Francisco Neil Frank R. Ferrer and his team at the Philippine Consulate.
During the afternoon call, Consul General Ferrer conveyed that his team looks forward to working with TFC and ABS-CBN in the "coming months and the coming years as we continue to reach out to our community and the broader American society."
ABS-CBN Global Chief Operating Officer Aldrin M. Cerrado assured Consul General Ferrer that ABS-CBN will always be a partner of the Consulate and of Filipino entrepreneurs in America.
Cerrado expounds that "we want to be the bridge and conduit of the businesses of Filipinos here. Small enterprise or medium enterprise, ABS-CBN is always ready to help."
To illustrate Cerrado's point, Star Magic and TFC worked with local producers, vendors, and organizations at every stop of the U.S. tour.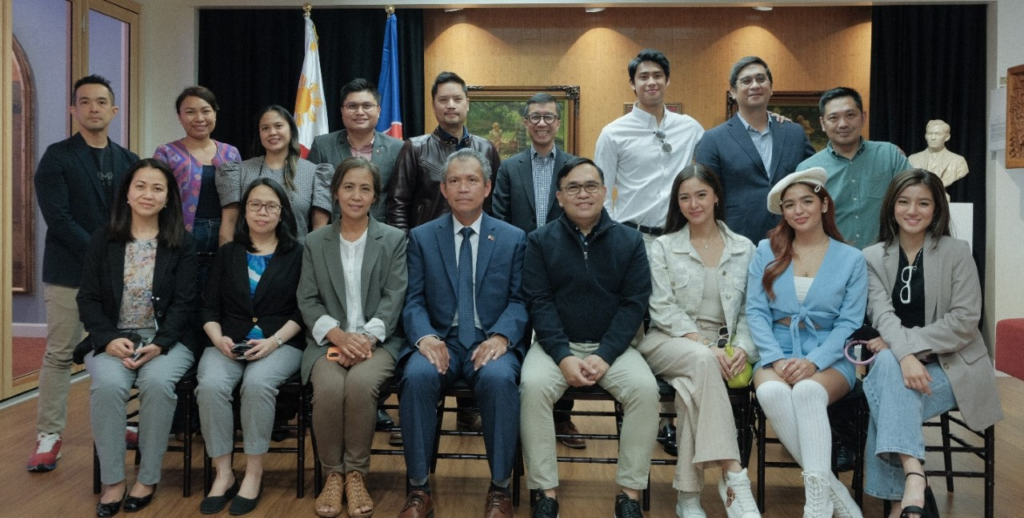 Taken at the call of ABS-CBN executives and Star Magic artists to the Philippine Consulate in San Francisco. (Seated L-R) Consul Vanessa Llona, Deputy Consul General Raquel Solano, Madame Miriam Ferrer, Philippine Consul General Neil Frank Ferrer, ABS-CBN Global COO Aldrin M. Cerrado, Kim Chiu, Andrea Brillantes, and Belle Mariano. (Standing L-R) Dynamico Space CEO JR Calanoc, Trade Commissioner Celynne Layug, Tourism Attaché Soleil Tropicales, Vice Consul Adrian Baccay, Kalayaan SF Chair Radi Calalang, ABS-CBN Managing Director for North and Latin America Jun Del Rosario, Donny Pangilinan, Star Magic Head Lauren M. Dyogi, and ABS-CBN Head for Global Events Arnie Garcia. (Photo courtesy of Miguel Carrion.)
Jun Del Rosario, ABS-CBN Managing Director for North and Latin America, shared that he is thrilled that live events are back. "We've always used our ability to reach out to audiences through our talents, and our shows, and our programs. So, we're glad that we're able to get that engagement going again."
Del Rosario emphasized that "the dream of ABS-CBN Global is always to bring Filipino talent to the world stage." It is therefore key to "continue working with everybody in the community and help spread the word so that we as Filipino Americans would be able to get into the consciousness of the general market."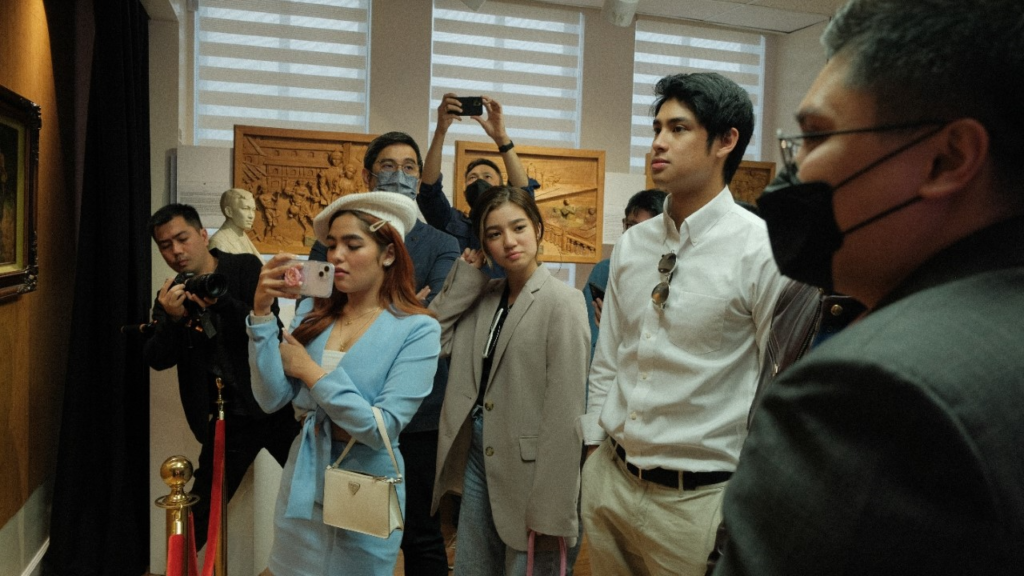 Vice Consul Adrian Baccay (foreground) shows (L-R) Andrea Brillantes, Belle Mariano, Donny Pangilinan, and Star Magic Head Lauren Dyogi (partially hidden in the back) the many original artwork displayed at Sentro Rizal at the Philippine Consulate in San Francisco. (Photo courtesy of Miguel Carrion.)
Delightful Trips to Meet Kapamilya Around the Bay
Aside from the consulate visit, the Star Magic artists had the chance to tour some key attractions in the city, stopped by some go-to places for Filipinos in the Bay Area, like Goldilocks in Milpitas, Gerry's Grill in Union City, and Serramonte Center in Daly City.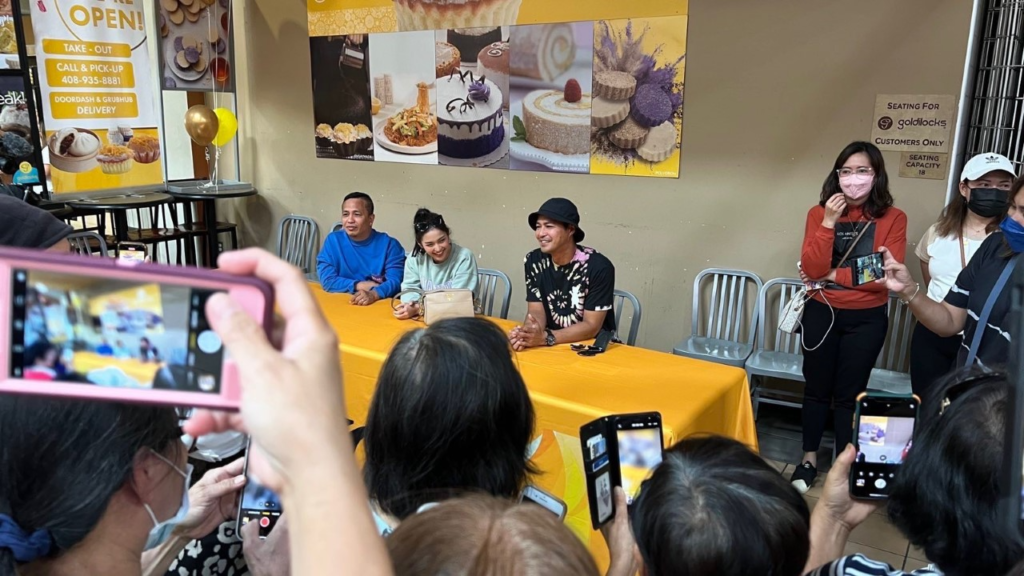 (L-R) Eric Nicolas, Charlie Dizon, and Zanjoe Marudo visit the Goldilocks Store in Milpitas. (Photo courtesy of TFC Marketing Team.)
(L-R) Lian Kyla, Eric Nicolas, and Janine Berdin pass through the food court at Serramonte Center, on the way to their meet and greet at the main lobby. (Photo courtesy of Miguel Carrion.)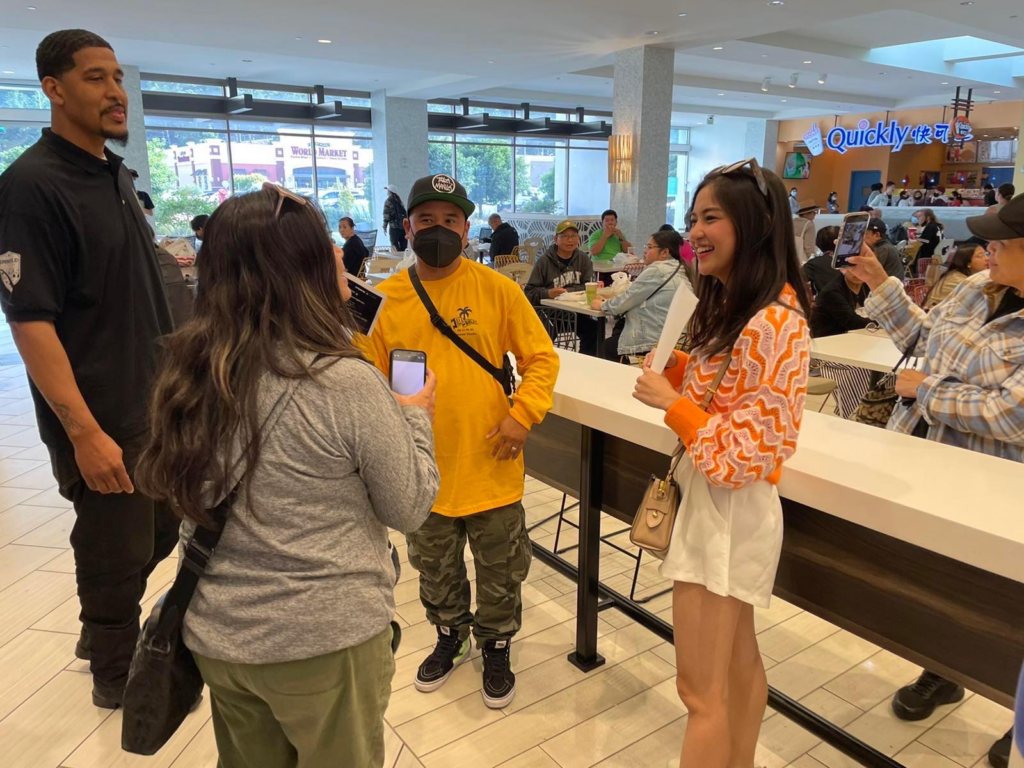 Charlie Dizon (right) and MYX Global Operations Head Marlino Bitanga (center) at Serramonte Food Court. (Photo courtesy of TFC Marketing Team.)
At each location, fans surrounded the stars and eagerly took photos with them.
Donny Pangilinan stated that part of the reason for their U.S. tour is "to bring 'home' to a lot of Filipinos who are here right now and who have been away from their families, especially during the pandemic. If we can give them a glimpse of that; give them a breather from all their hard work here – then it will all be worth it."
A couple of the stars also got to do interviews with Fil-Am Radio host Poca Rafael at the station's office in Daly City.
The day after the show at The Warfield, the Star Magic artists joined the iWantTFC and MYX floats for the 29th Annual Pistahan Parade and Festival.
The Pistahan parade kicks off the largest Filipino fair in the West Coast, and the festival showcases world-class entertainment on the main stage at the Yerba Buena Gardens. From dance, hip-hop, jazz, to martial artists, there is always something for everyone at this annual event.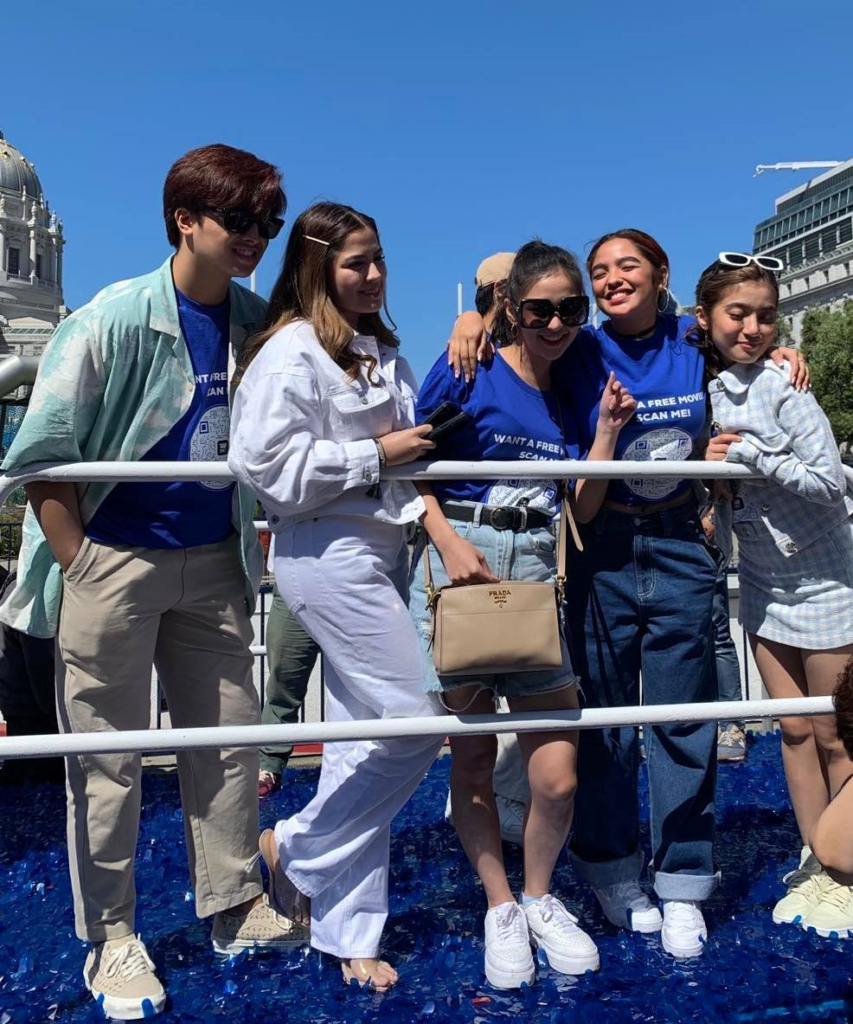 All smiles on the iWantTFC float at the Pistahan Parade. (L-R) KD Estrada, Alexa Ilacad, Charlie Dizon, Andrea Brillantes, Belle Mariano. (Photo courtesy of PLCarrion.)
The Pistahan is a landmark event for Filipino Americans, not just in the Bay Area, but in the entire West Coast. It was the first outdoor event at the Yerba Buena Gardens and after 29 years, it continues to be a beacon of cultural preservation and celebration.
Sab, AC Bonifacio, and Angela Ken graced the Pistahan main stage during the TFC hour, while Kiana V and Larren Wong were the featured MYX artists.