New Americans Fellowship 2023 Outreach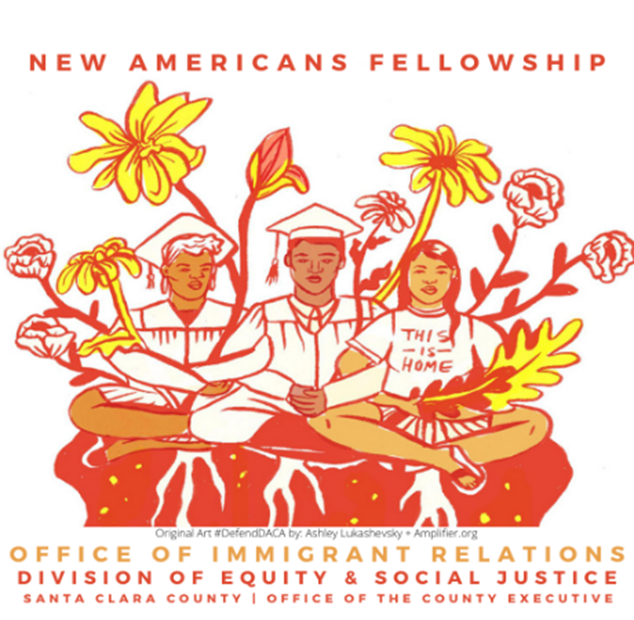 The Office of Immigrant Relations of Santa Clara County is proud to announce the launch of the 7th cohort of New Americans Fellowship (NAF). NAF was created to provide immigrant students and aspiring professionals the opportunity to receive mentoring and career pipeline support from County leaders. Participants gain transferable skills, and professional development in the areas of research and policy analysis, public communication, group facilitation, and project management. NAF eligibility has now been expanded to U o T nonimmigrant visa holders, VAWA recipients, Temporary Protected Status, and Asylum or Refugees.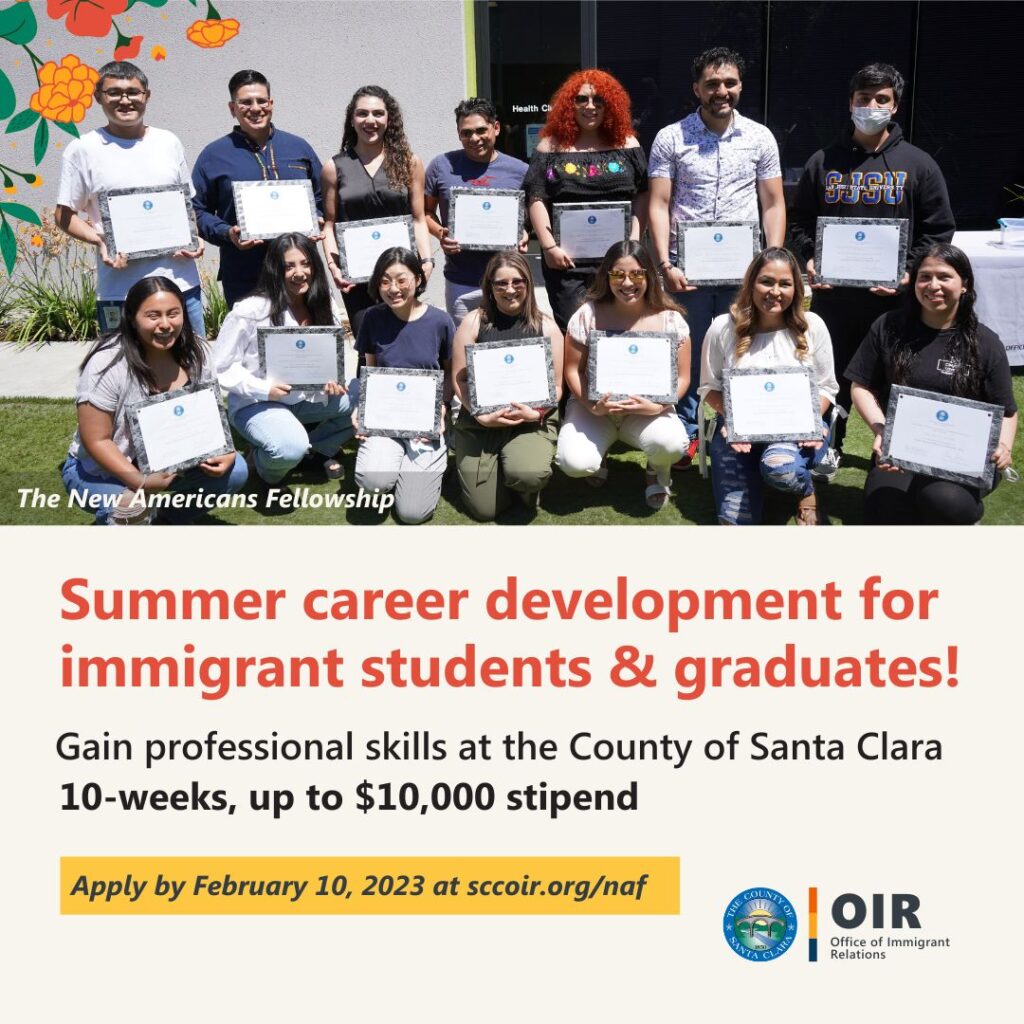 The New Americans Fellowship welcomes applications from anyone who meets the eligibility requirements.
Questions? Send us an email at [email protected]
The New Americans Fellowship is a program of County of Santa Clara Office of Immigrant Relations.